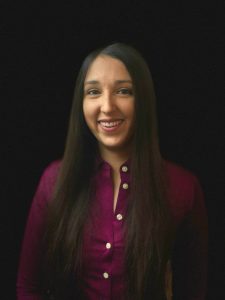 Laila A. Wahedi is a staff research scientist/ SWE tech lead in the Computational Social Science team within Core Data Science at Meta.
She leads several cross functional integrity (trust and safety) work streams at Meta:
She is the Tech lead for an engineering team that builds and maintains a tech stack for abuse detection at scale
She leads a cross functional taskforce across engineering, research, data science, investigations, and policy to identify and prioritize risks to the platform, with a focus on high risk events such as elections and conflict.
She works with partner eng teams to mitigate these risks,
She designs technical solutions, new methodologies, and supports research for new policies  for more complex risks. She has a focus on ecosystem-level and network-level behavioral risks, such as those associated with wide-scale social movements, dangerous orgs such as terrorists and hate orgs, or inauthentic boosting of harmful content such as disinformation.
She leads efforts to build new methods to identify novel harms, continuously detect these harms, design mitigations, develop broadly applicable policy for sustained mitigation, conduct foundational research, and measure efficacy of these interventions, working with partner teams to help the company cover critical risks ahead of crisis.
Her past research varies across the field of security studies and international relations, but focus on understanding networks of militant organizations: why do groups align, and what is the impact of patterns of alignment on these groups?
Laila has also worked in strategic force mix and readiness issues with the Institute for Defense Analyses. She has done work on assessing force mixes and readiness requirements for an uncertain future, understanding and modeling force generation across the military services, and on the impact of energy on force readiness across the services.
Laila enjoys taking on side projects in her spare time. Her interests include computational modeling, and understanding the neural mechanisms driving competition and cooperation.
Click here to learn more about her research.
Born and raised in the Pacific Northwest, Laila gave up the forests of Portland to move to Boston to receive her Bachelors' in both Brain & Cognitive Sciences, with a concentration in molecular neurobiology, and in Political Science, and a Master's of Science in Political Science, at MIT. After graduating, she moved to Washington to work with the Department of Defense for two years before earning her PhD at Georgetown University. Now, she is happy to be back on the west coast in the Bay Area. She loves to travel, and is always looking for the next adventure.